Happy Fall, Y'all!
BAY AREA HOUSTON'S GUIDE TO FALL FUN
It's beginning to look a lot like pumpkin spice season! Celebrate the new season with Bay Area Houston and a roundup of activities and events happening in our cities. Look forward to some fall fun as we welcome the cooler Texas weather, seasonal festivities, and of course, pumpkin spice lattes.
SEABROOK EVENTS
Visit waterfront restaurants like Barge 295, CABO, and Villa Capri for the perfect view of the weekly Wednesday Night Sailboat Races. Cheer on sailing teams as they race across the waters of Clear Lake. These races last all through August and September and start promptly at 6:15 p.m. on Wednesday nights.
Grab your fishing lines, bait, tackle, and your family, and head over to Pine Gully Park for Seabrook's annual Kids' Fish event. This free, family-friendly event takes place on September 10. Children must be between kindergarten and 5th grade to participate.
Looking for a fishing tournament for all ages? Seabrook's Saltwater Derby is happening on September 24, and registration is open. With fun prizes and good food at CABO Clear Lake, it's time to grab your team, your boats, and your fishing gear for this fun-filled annual Seabrook event. Register online.
Get ready for Celebration Seabrook, a Music & Art Fest by the Bay, on October 8, from 11 a.m. to 7:30 p.m. This is a jam-packed, full day of fun at Meador Park with live music, art exhibits and vendors, a live mural painting of a new Seabrook pelican, a kids' zone with bounce houses, a mechanical shark, and a rock-climbing wall, and food trucks galore. Purchase your tickets online or in person at the event.
NASSAU BAY EVENTS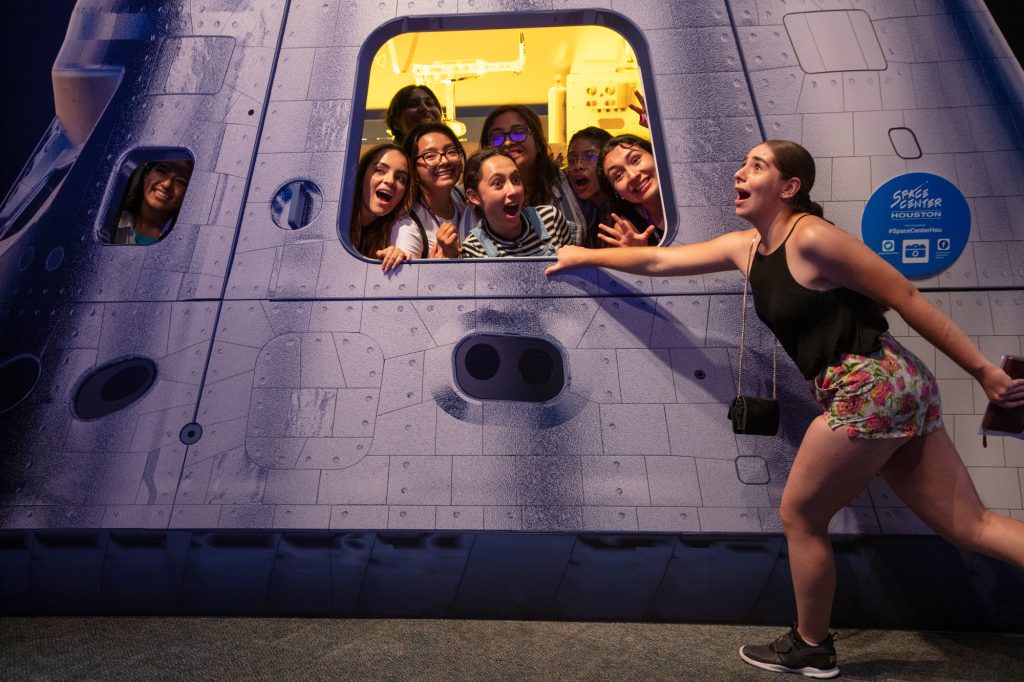 Blast off to Space Center Houston to explore the wonders of space travel. Check out the newest permanent exhibit, the Artemis Program. Named after Apollo's twin sister, this program highlights humans returning to the Moon for the first time in 50 years. Explore the future of space travel with this new interactive exhibit that includes designing mission patches and lunar habitats, experiencing an Artemis and Apollo landing site, and much more.
Do a little bit of shopping at the Nassau Bay Farmer Markets. Located directly behind Erma's Nutrition Center and held every Saturday from 10 a.m. to 2 p.m., this market features a variety of fresh, locally sourced products, artists showcasing their work, and a vegetarian food truck.
LEAGUE CITY EVENTS
Enjoy the performing arts with Bay Area Houston Ballet and Theatre's new musical, An American in Paris. Immerse yourself in the romantic Paris setting while experiencing a George and Ira Gershwin classic. Performance dates are August 12-14. Purchase your tickets online and take a memorable trip to the theatre.
Ready your paddles because the Clear Creek Paddle Race is back for another year of water fun on the Clear Creek Paddle Trail. Kayaks, canoes, and paddle boards are welcome. Race day is on August 13 at Lynn Gripon Park at Countryside Park, from 8 a.m. to noon. Registration is still open, and all are welcome to participate!
Bring your lawn chairs and jam together with the League City Historical Society and League City Folk Association during their monthly Music at the Museum events. Each event starts at 7 p.m. and dates include August 26, September 30, and October 28.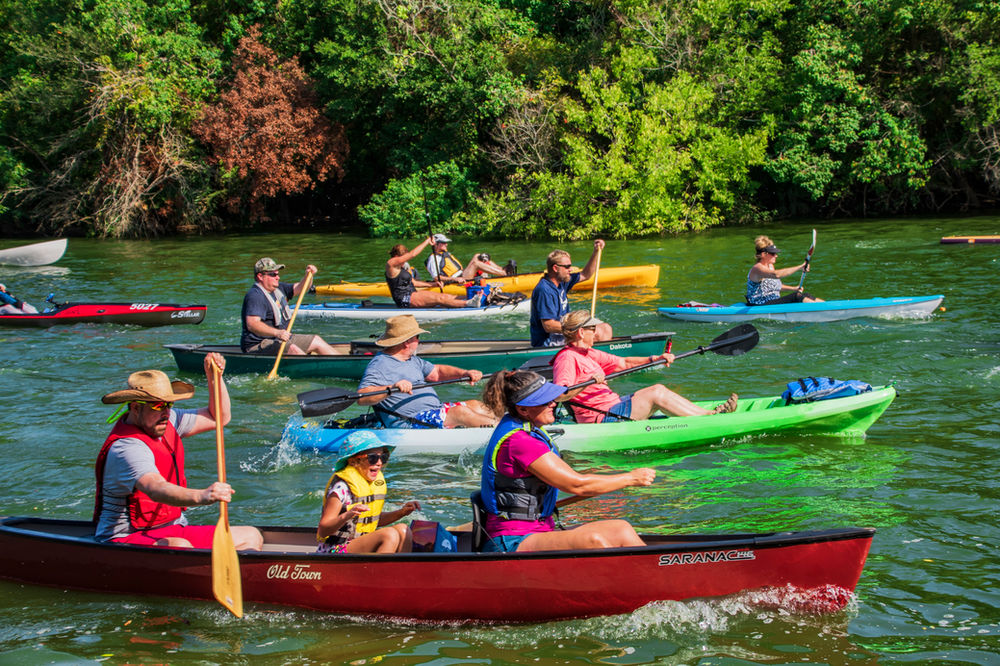 KEMAH EVENTS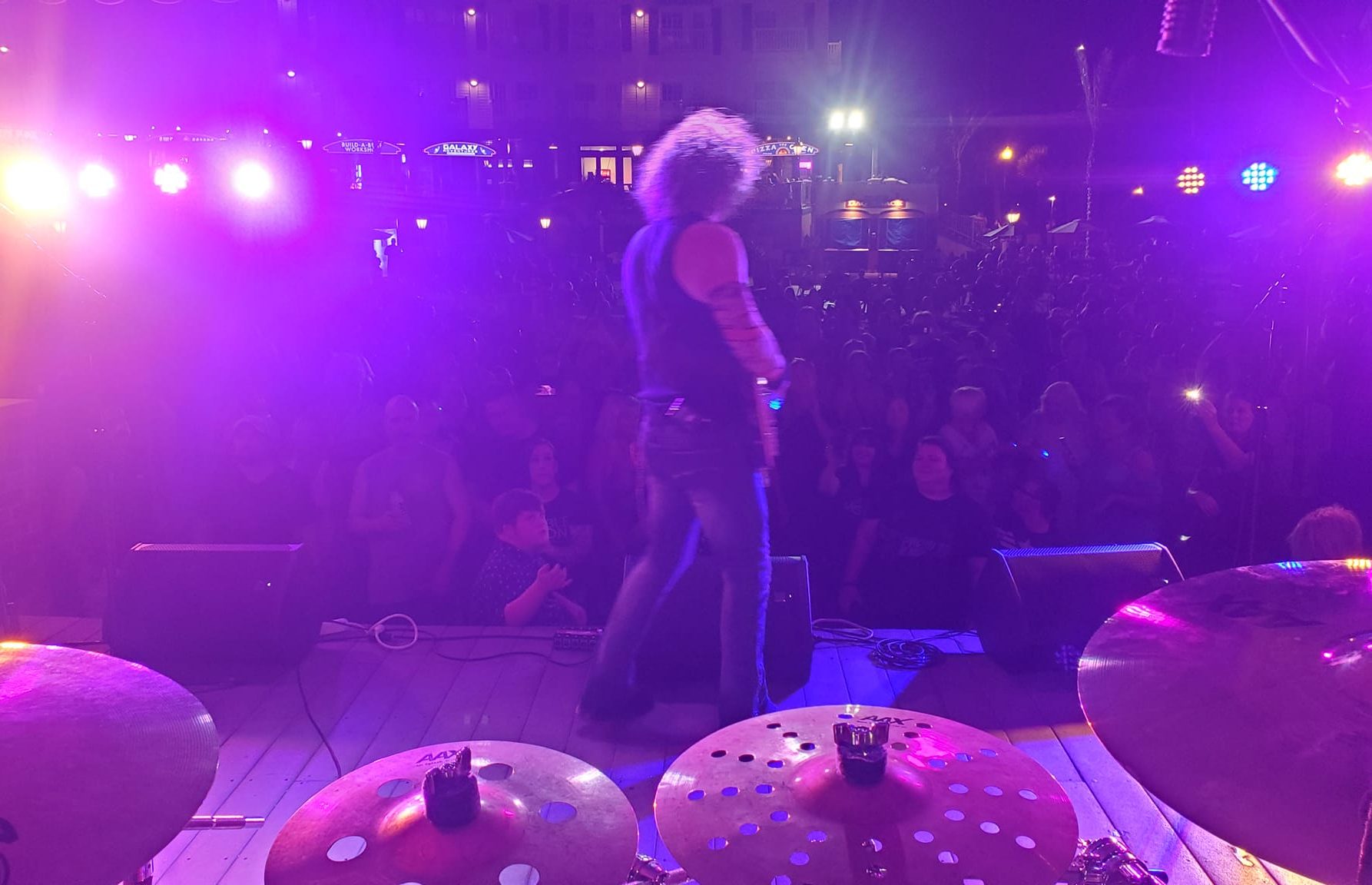 ROCK THE DOCK CONCERT SERIES
Thursday nights are for classic rock sessions! Kemah Boardwalk's Rock the Dock concert series is starting their closing act, but everyone is still invited to the grand finales. Bring your lawn chairs, a cool drink or two, and get ready to rock with Kemah Boardwalk. Dates are August 11 and 18 from 7:30 to 10 p.m.
LABOR DAY WEEKEND AT KEMAH BOARDWALK
It's all fun and games during Labor Day Weekend at Kemah Boardwalk. Take adventures to the next level with the Adventure Pass—a Three-Parks-in-One kind of deal, where you can visit Kemah Boardwalk, the Downtown Aquarium, and Pleasure Pier, and experience all the thrills. End your adventurous day with an amazing fireworks show on September 4, at 9 p.m. at Kemah Boardwalk.
SALSA BEATS
Get down on the dance floor for some sizzling fun with Salsa Beats at Kemah Boardwalk on September 25. Activities will be offered all day long, and will include a Zumba Salsa-thon with live instructions, kids' crafts, DJs, free salsa dance lessons, and live music from La Orquesta Salmerum.
CLEAR LAKE SHORES EVENTS
Looking for some more musical entertainment? Jam with the folks at Clear Lake Shores during Jammin on Jarboe at the Paul Shelley Pavilion in Jarboe Park. These music nights are the first Saturday of every month, and feature two different bands/sets per night. Music starts at 7 p.m. and lasts until 10 p.m. Dates include August 6, September 3, and October 1.
There's always something happening in Downtown Clear Lake Shores. Enjoy live entertainment from businesses like SoulFreak Studio Café and Okie's Yardhouse and Courtyard, and feast on tasty dishes from Schafer's Coastal Bar & Grille. Or check out the CLS Downtown Market that happens every second Saturday of the month from 10 a.m. to 1 p.m.
OTHER LOCAL EVENTS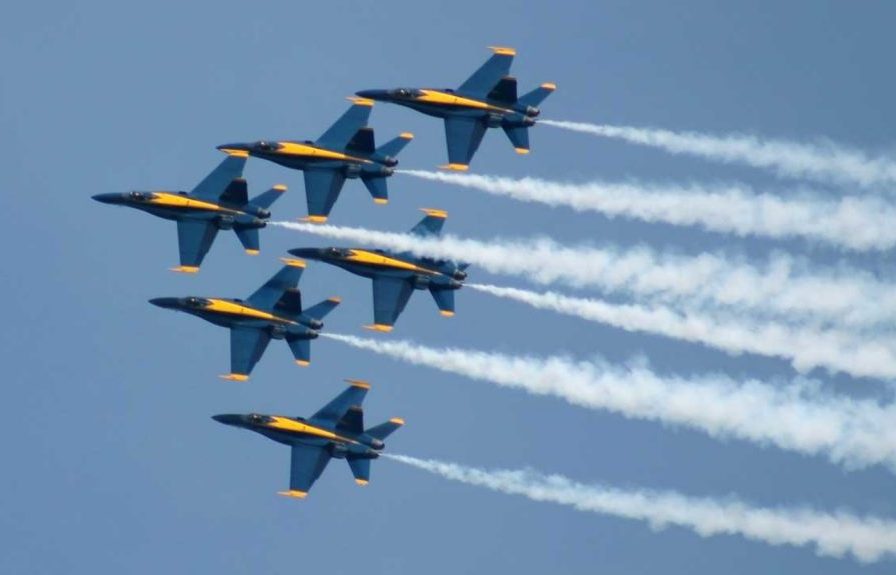 Watch the Blue Angels take to the skies during the annual Wings Over Houston Airshow. As one of the top air shows in the United States, this premier Houston event is dedicated to showcasing vintage World War II aircraft, along with the thrills of modern aviation, and has supported a variety of local and national charities during its 37-year history. Dates are October 29-30.