Welcome to Bay Area Houston, land of the Baycation. We love our waterfront views and the sweet sea breezes rolling in from Galveston Bay and the Gulf of Mexico.
The Bay is a quick 30-minute drive from Houston and is made up of five unique cities — Clear Lake Shores, League City, Nassau Bay, Seabrook, and Texas City. While each town has its own flavor and personality, our cities are connected by two scenic waterfronts — Clear Lake and Galveston Bay.
Exploring the Bay Area Houston is an easy, delightful coastal escape with stops scattered just minutes apart. No matter where you stay in the Bay, our amazing attractions, water sports, and award-winning restaurants will be right at your fingertips. So, let's start exploring! Between real-life astronauts, sailing lessons, roller coasters, and world-renowned birding opportunities, we've got a lot to cover.
Clear Lake Shores
League City
Nassau Bay
Seabrook
Texas City
Set off on your trip around the Bay! Click the city names above to start crafting your Baycation.
Clear Lake Shores
Nestled between Kemah and League City, you'll find Clear Lake Shores. This Texas oasis is home to more than 1,600 boat slips, offering visitors easy access to Clear Lake and Galveston Bay. But before you set sail to your next destination, you'll want to sample the delights of the Shores.
Before heading to land, why not rent a kayak or paddleboard from the Kayak Shack for the day? Simply book and rent your kayak or paddle board online and enjoy a fun-filled day on the water.
Or, if you're hungry, set anchor for options! Schafer's Coastal Bar and Grille is a favorite with waterfront seating and is easily accessible from Marina Bay Drive. Joe Lee's Seafood Kitchen is always popping at lunch, with plates piled high with crispy fried shrimp and mouthwatering hushpuppies.
If you love food trucks, you will love Okies Yardhouse Courthouse featuring some of the best food trucks in the Bay. If you're looking for fine dining, try Opus Ocean Grille, a local favorite for private parties or special nights out. The menu will have your mouth watering with offerings like Alaskan king crab, Chilean sea bass, and oysters on the half shell.
Are you a caffeine freak? Head to SoulFreak Studio Cafe, where you will find an eccentric art gallery offering art classes, handcrafted coffee, buttery croissants, and even beer and wine.
No matter if you paddle, sip, or stay — you'll find new ways to play in Clear Lake Shores.
Visit Clear Lake Shores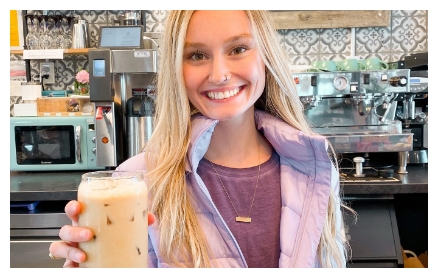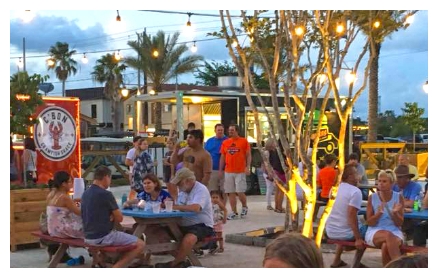 League City
Featuring a charming-as-can-be Historic District, gorgeous parks, and scenic waterfront views, League City takes great pride in its heritage and natural beauty.
Settled on the banks of Clear Creek and Clear Lake, League City's beginnings are celebrated throughout town. From century-old Live Oak Trees that line the streets to the delightful collection of boutiques, restaurants, landmarks, and Victorian-era homes — you could spend an entire day (or more) captivated by its stories.
The heart of the Historic District is League Park, known for its postcard-perfect gazebo and sprawling oaks. The park is a wonderful place to begin exploring the area before checking out nearby boutiques like The Market Station and Founders Square. These whimsical and locally owned stores are housed inside colorful historic homes. From there, take your pick of other Historic District attractions. Visit the West Bay Common School Children's Museum — an authentic recreation of a one-room schoolhouse in the late 1800s—or experience the beauty of Helen's Garden, one of the most photographed locales in town.
Of course, no visit would be complete without venturing onto the Clear Creek Paddle Trail. Visitors can set out on kayaks and paddleboards (onsite rentals are available) and paddle down a 6.5-mile trail, flanked by towering oak trees, lush scenery, and the opportunity to spot beautiful birds and other local wildlife, including turtles and the occasional lazy alligator.
Visit League City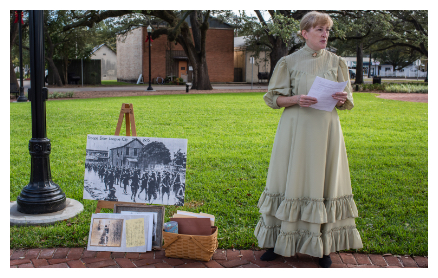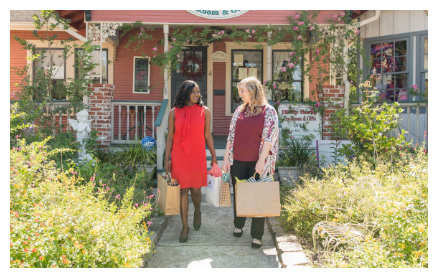 Nassau Bay
If you grew up with stars in your eyes, you'll fit right in in Nassau Bay. Built in 1962 as a community for astronauts and NASA employees, Nassau Bay's citizens include many men and women who have visited outer space. A few of them have even walked on the moon!
This exceptional heritage created an out-of-this-world community, powered by science, the spirit of adventure, and the wonder of nature. See it for yourself at the Johnson Space Center, home to mission control, astronaut training, and over 50 years of history. The famous "Houston, we have a problem" happened right here.
Making the final frontier accessible to everyone is no problem at the Space Center Houston. Visitors can observe astronauts training for their missions, go inside the world's only full-scale shuttle replica — mounted on the original carrier — and even glimpse the future with an interactive Mission to Mars exhibit.
Nassau Bay also offers some down-to-earth adventures, with ways to enjoy the outdoors that still seem a world-apart. Grab your walking shoes and head to the Nassau Bay Wildlife Peninsula. Here you'll find 76 acres of wetland with a diverse and wonderful ecosystem, with rare birds and miles of nature trails. Walk alongside the water and watch as boats pass you by. If you're tempted, you can even consider renting one for yourself!
Visit Nassau Bay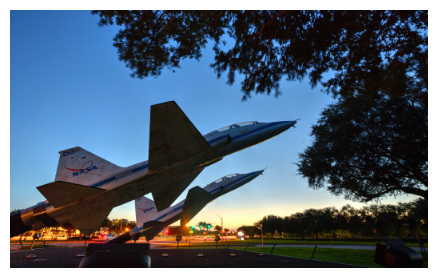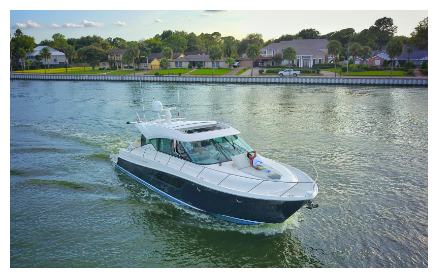 Seabrook
This small waterfront town is the epitome of coastal charm and hidden gems. Need help finding your way? Just follow the Pelicans! The Seabrook Pelican Path began as a public art project and is now a beloved fixture. These fine feathered friends are 6-8 feet tall, made of fiberglass, and painted by local artists — no two are alike. With more than 75 produced since 2001, these pelicans pay tribute to the town's status as a bird and wildlife sanctuary and to Seabrook itself.
You can't miss them as you drive through town, but another "can't-miss" isn't quite so obvious. Seabrook is home to some of the freshest seafood markets in the Bay. You'll find a mouthwatering array of shrimp, fish, oysters, crabs, (seasonal) crawfish, and even lobsters!
Not a seafood fan? Try one of their seaside dining experiences! You'll find a vast ocean of flavors, from fine dining to international cuisines.
Seabrook is a treasure trove of waterfront adventures. Home to four different marinas, visitors can take to the water by renting boats or kayaks. For on-land escapades, set off on the Seabrook Hike and Bike Trail. With over 13 miles of paths, your journey will include pocket parks and breathtaking waterfront views. At Pine Gully Park, you can cast a line off the 1,000-foot fishing pier — plenty of space for you and your family to reel in a big catch.
Visit Seabrook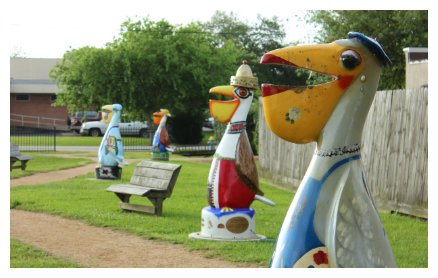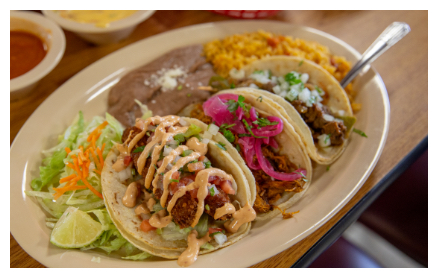 Texas City
Texas City is home to a unique quality of life that can be found only on the Texas Gulf Coast. Visitors and residents alike will find unmatched occupational opportunities, coupled with attractions and amenities that will keep them and their families here in Texas City. The local business community provides a broad range of companies eager to grow and support the local economy. The local parks and attractions provide an outlet for families and visitors alike. Whatever your desire is, whether it is fishing, kiteboarding, hiking, lounging along a lagoon beach or taking a night off to enjoy the local entertainment district, Texas City has it all.
Visit Texas City