Set off on your trip around the Bay! Click the city names above to start crafting your Baycation.
Kemah
When someone says Kemah, your mind might automatically go to the thrills of the Kemah Boardwalk. It's famous as a favorite year-round family destination — as well it should be! The combination of soft sea breezes, classic boardwalk fare, live music, and shrieks of delight from shiny new rides is irresistible to all ages. Win a souvenir for your trip at Midway Games, or try feeding a real stingray at the Stingray Reef & Rainforest exhibit. Visitors can even ride a rare wooden roller coaster, where stunning views of the Bay and docked sailboats in the marina flash in between the dips and swerves of the coaster.
But there's so much more to Kemah than the boardwalk. You'll find fun for all tastes and ages, with a rocking nightlife where the party and the live music last late into the night, six nights a week. They also have a robust dining scene, including waterfront restaurants and wineries that have received national accolades. Take Clear Creek Vineyard, a winery and distillery next door to a luxury bed and breakfast. Once there, you'll feel like you've been transported to the heart of wine country. As for their onsite restaurant, Eculent? It can only be described as an avant-garde, technology-infused culinary experience that's unlike any other. And if you're unsure what that means…
You'll just have to visit to find out.
Visit Kemah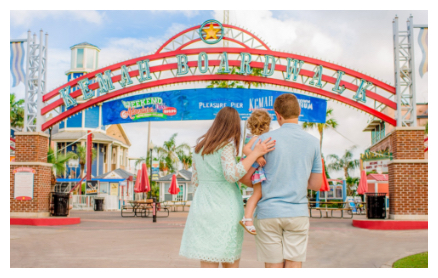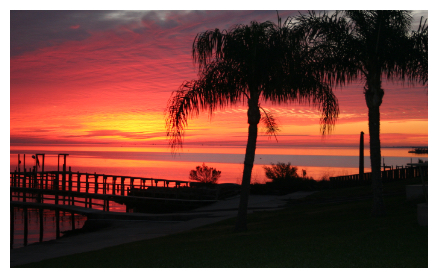 League City
Featuring a charming-as-can-be Historic District, gorgeous parks, and scenic waterfront views, League City takes great pride in its heritage and natural beauty.
Settled on the banks of Clear Creek and Clear Lake, League City's beginnings are celebrated throughout town. From century-old Live Oak Trees that line the streets to the delightful collection of boutiques, restaurants, landmarks, and Victorian-era homes — you could spend an entire day (or more) captivated by its stories.
The heart of the Historic District is League Park, known for its postcard-perfect gazebo and sprawling oaks. The park is a wonderful place to begin exploring the area before checking out nearby boutiques like The Market Station and Founders Square. These whimsical and locally owned stores are housed inside colorful historic homes. From there, take your pick of other Historic District attractions. Visit the West Bay Common School Children's Museum — an authentic recreation of a one-room schoolhouse in the late 1800s—or experience the beauty of Helen's Garden, one of the most photographed locales in town.
Of course, no visit would be complete without venturing onto the Clear Creek Paddle Trail. Visitors can set out on kayaks and paddleboards (onsite rentals are available) and paddle down a 6.5-mile trail, flanked by towering oak trees, lush scenery, and the opportunity to spot beautiful birds and other local wildlife, including turtles and the occasional lazy alligator.
Visit League City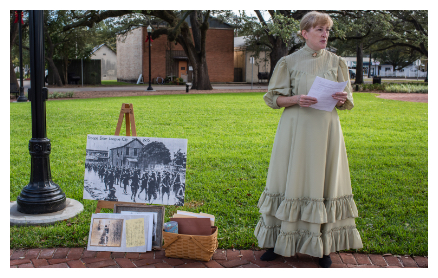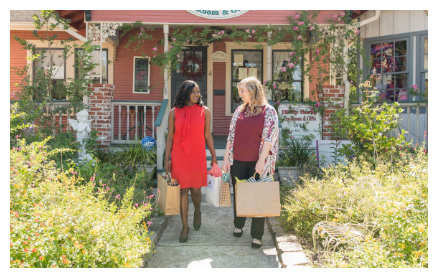 Nassau Bay
If you grew up with stars in your eyes, you'll fit right in in Nassau Bay. Built in 1962 as a community for astronauts and NASA employees, Nassau Bay's citizens include many men and women who have visited outer space. A few of them have even walked on the moon!
This exceptional heritage created an out-of-this-world community, powered by science, the spirit of adventure, and the wonder of nature. See it for yourself at the Johnson Space Center, home to mission control, astronaut training, and over 50 years of history. The famous "Houston, we have a problem" happened right here.
Making the final frontier accessible to everyone is no problem at the Space Center Houston. Visitors can observe astronauts training for their missions, go inside the world's only full-scale shuttle replica — mounted on the original carrier — and even glimpse the future with an interactive Mission to Mars exhibit.
Nassau Bay also offers some down-to-earth adventures, with ways to enjoy the outdoors that still seem a world-apart. Grab your walking shoes and head to the Nassau Bay Wildlife Peninsula. Here you'll find 76 acres of wetland with a diverse and wonderful ecosystem, with rare birds and miles of nature trails. Walk alongside the water and watch as boats pass you by. If you're tempted, you can even consider renting one for yourself!
Visit Nassau Bay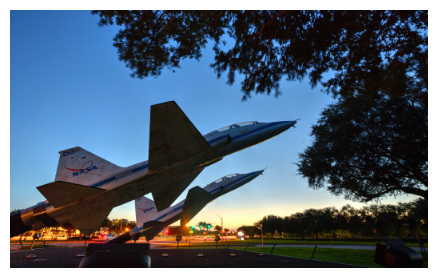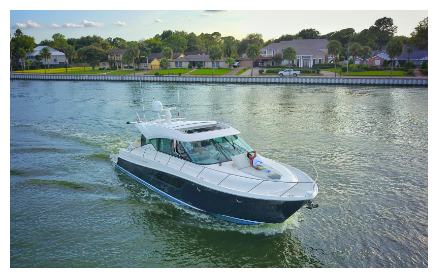 Seabrook
This small waterfront town is the epitome of coastal charm and hidden gems. Need help finding your way? Just follow the Pelicans! The Seabrook Pelican Path began as a public art project and is now a beloved fixture. These fine feathered friends are 6-8 feet tall, made of fiberglass, and painted by local artists — no two are alike. With more than 75 produced since 2001, these pelicans pay tribute to the town's status as a bird and wildlife sanctuary and to Seabrook itself.
You can't miss them as you drive through town, but another "can't-miss" isn't quite so obvious. Seabrook is home to some of the freshest seafood markets in the Bay. You'll find a mouthwatering array of shrimp, fish, oysters, crabs, (seasonal) crawfish, and even lobsters!
Not a seafood fan? Try one of their seaside dining experiences! You'll find a vast ocean of flavors, from fine dining to international cuisines.
Seabrook is a treasure trove of waterfront adventures. Home to four different marinas, visitors can take to the water by renting boats or kayaks. For on-land escapades, set off on the Seabrook Hike and Bike Trail. With over 13 miles of paths, your journey will include pocket parks and breathtaking waterfront views. At Pine Gully Park, you can cast a line off the 1,000-foot fishing pier — plenty of space for you and your family to reel in a big catch.
Visit Seabrook