Q&A with a NASA Astronaut:
Meet a Bay Area Houston Astronaut
Ever wanted to chat with an astronaut? Soliloquy about the stars? Get the down-low on blasting off? At Space Center Houston, visitors can do just that. Participants in the "Breakfast with an Astronaut" and "Astronaut Mission Memories" programs get to hear first-hand accounts and stories of space from the brave men and women who have actually been out there! It's a prestigious club — since NASA's inception, only 350 astronauts have made the cut! Be certain to book in advance, but until then: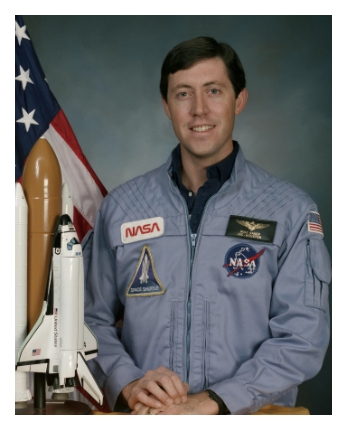 Micheal Baker: @astro_bakes
Meet Astronaut Michael Baker
After graduating with a degree in aerospace engineering and an illustrious career as a Navy Pilot, Michael Baker was selected to be part of NASA's astronaut program in 1985. He is a veteran astronaut of four separate space shuttle missions, has logged more than 40 days in space, and has served in key roles at Johnson Space Center, in both Houston and Russia. He retired two years ago, but his career with NASA has taken him all over the world and even through the stratosphere! We sat down with him to learn about his time among the stars, why he loves Bay Area Houston, and advice for aspiring young astronauts.
So, to start, how long have you lived in Bay Area Houston?
Well, I got there in 1985 when I started training with NASA. You know, it's great, [and] the people are great. There's a kind of small-town feeling but a standard of living that is very high, and there's always plenty to do. It's also nice that downtown Houston is just a short drive away.
What are some popular hangout spots for NASA employees? Where would I go if I was hoping to bump into an astronaut?
In general, there is a place called Boondoggles on NASA Road 1. Chelsea Wine Bar is another fun place, I love it.
Tell us more about Space Center Houston Breakfast with an Astronaut.
It's a lot of fun! It's one of the best things that they do, I think. And it's more fun for us. Typically, when we go and give a presentation at places, you don't get a lot of feedback, and it doesn't get as personal and detailed.
With the Breakfast with an Astronaut program, you have a long time and there's a small number of people. You can really get more into details and talk more frankly with everybody. It's a lot more fun when you're up close and personal.
Let's talk about space. I'll start with a hard-hitting question: You're on the launch pad, strapped in, suited up, and you get an itch. What do you do?
You just endure it, that's it. It's actually one of the most uncomfortable parts of the job. You're lying on your back with your knees and your feet up in the air. And you're fully suited up, plus a cooling suit with plastic tubes running through it. I've sat there on the pad many times for like five to six hours in that position. When the launch time comes, you're definitely ready to launch!
Is the adrenaline pumping that entire time or just during the countdown?
We're fairly busy during that timeframe. We train so much, and there's a lot to do and think about, so your mind is kind of taken off of anything like that.
The very first time was more frightening. I've heard some other astronauts say that if anybody tells you that they weren't scared, they're lying. But I think a lot of it is when you don't know what to expect. After the first time, I think each subsequent flight was a little bit easier.
I'm sure you've probably gotten this question a million times: What's it like to see Earth from orbit?
Just awesome. It's just totally incredible, just such a beautiful sight. I don't think you would ever get tired of looking out the window at our beautiful planet.
We talk about this perspective all the time. I hope that pretty soon we'll have a lot more people with this mindset, where they see the earth sitting there in the deep, dark blackness of space. And see how small, how fragile it looks. How alone we really are out in this universe. It's just startling and just an awesome sight. Like I said, you never get tired of it. It's very beautiful.
Not to mention, you're going around the Earth every 90 minutes while in orbit. So, you get a sunrise or sunset every 45 minutes, and those are spectacular too.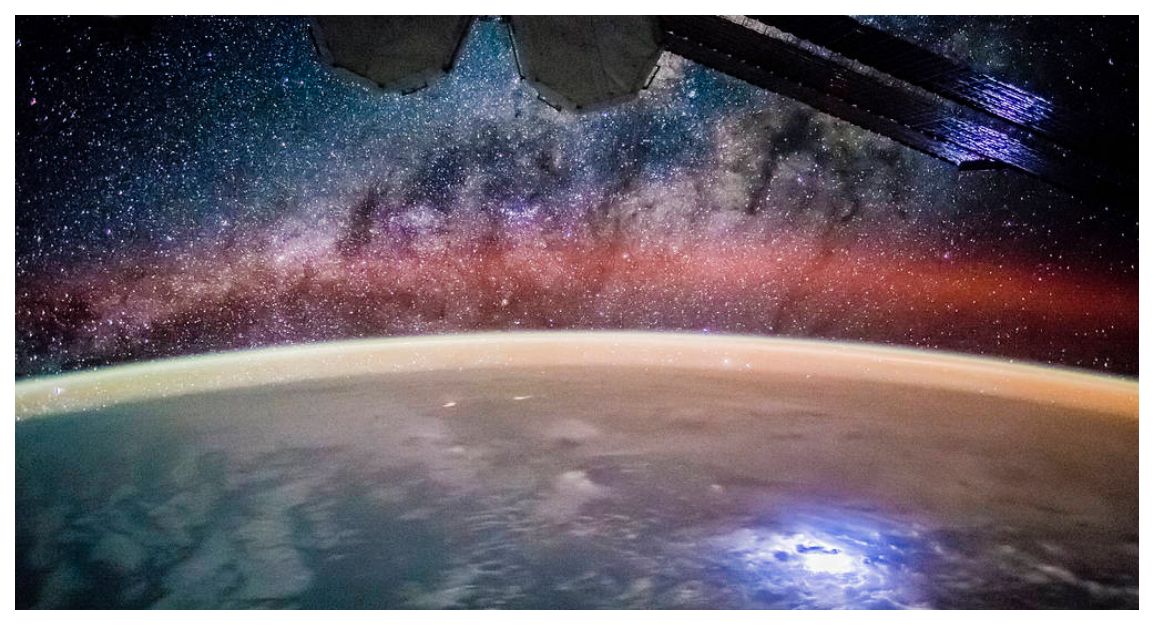 What's a task that is simple to do here on Earth but is tricky in space?
Everything becomes more difficult, even eating. But that's fun. Eating's a lot of fun — astronauts play with their food! It doesn't matter if their mom taught them not to. But you have to be really careful. If the food has starts floating too far away it can make a mess of things.
What makes you excited about the next 40 or 50 years of space exploration?
I think the most important thing is to get many more people in space. You can see how fragile our planet is and how beautiful it is and how much we really need to take care of it and how much we need to live peacefully on it.
Do you think that space tourism will be attainable for a lot of citizens within our lifetime?
I hope so! I think for the current and future generations it'll get fairly cheap.
Something that I occasionally hear in the news is the question, "Why is space exploration important?"
That's something the human mind has always been inquisitive about and how things work. What's over the next hill and that sort of thing. I think we need to explore. We need to understand things. Going to space is one of these things that helps us understand our world around us.
What is the most unexpected thing about being an astronaut?
[Chuckles] You know, I think a lot of people think that we make lots of money, and I have to tell them, "No, we're government employees." They're always disappointed when they find out that you're a government employee.
The other thing I always joke about, I didn't really expect to be doing public speaking. But that ends up being one of your responsibilities when you become an astronaut.
What would be a piece of advice you might give to any hopeful future astronauts out there?
My very first commander used to say, "You need to pick something that you want to do in your life that you're passionate about."
If your passion is something that's going to be able to get you to become an astronaut, that's great. But if you do something just to become an astronaut, the chances of becoming one are slim. I don't want to discourage anyone, but it's really important to know that it's very difficult. So pick something that you're going to do with your life — no matter what job — that you really like. And hopefully that will also help you become an astronaut.
Keep up with Michael Baker's ongoing adventures and tales from space on Twitter at @astro_bakes.
Discover new horizons in Bay Area Houston