VISIT BAY AREA HOUSTON LAUNCHES CORKS & FORKS FOOD PASS
JUNE 23, 2022
Visit Bay Area Houston partner cities are excited to announce the launch of Corks & Forks–a new regional culinary tourism promotion designed to showcase the food scene in Kemah, League City, Seabrook, Nassau Bay and Clear Lake Shores.
Corks & Forks is a gamified food pass meant to encourage travelers and locals to explore Bay Area Houston's food scene and visit participating restaurants. The free, mobile-exclusive digital pass features Bay Area Houston restaurants and allows visitors to win prizes as they check-in at participating locations.
Visit Bay Area Houston has partnered with the technology company Bandwango to launch this passport. The company has successfully launched many gamified passports with destinations in the U.S. and Canada.
"Bay Area Houston has a thriving culinary scene," said Stephanie Polk, member of the Advisory Board and Marketing Committee for BAHCVB, and Convention and Visitors' Bureau Manager for League City. "The Bay Area Houston CVB is thrilled to be rolling out this new tourism promotion for the season."
Learn more about the Corks & Forks Pass at www.visitbayareahouston.com/corks-forks-pass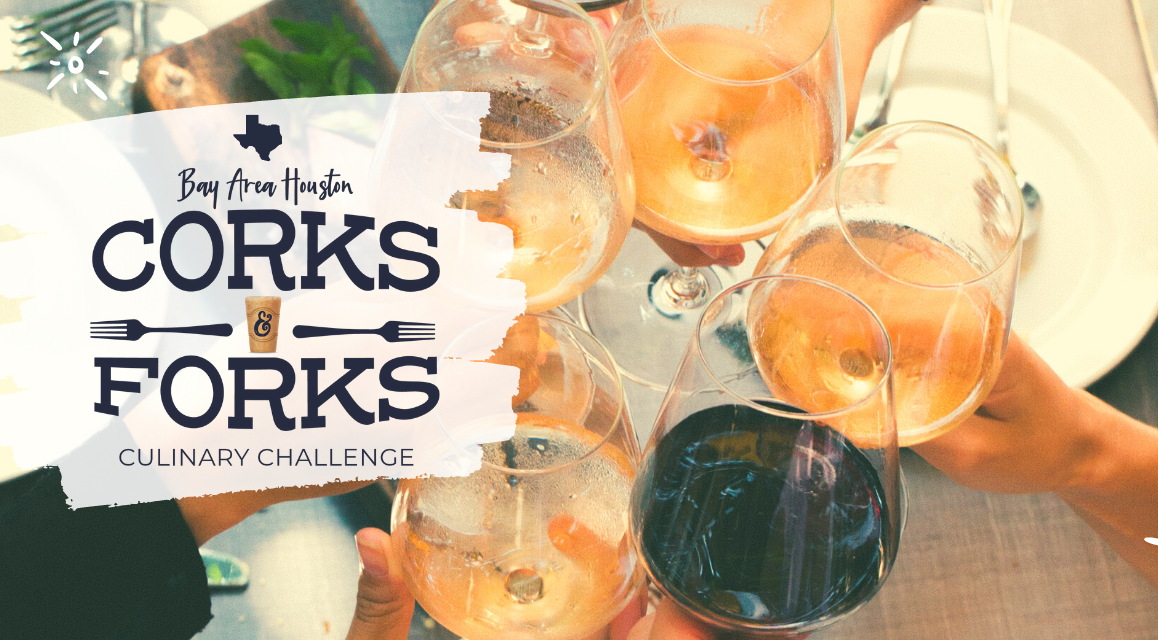 Bay Area Houston is a charming bayside region nestled between Houston and Galveston, Texas. Connected by Clear Lake and Galveston Bay, the region covers more than 35 miles of waterfront with a booming boating community, award-winning restaurants, unique shopping, and beautiful nature preserves. This southeast Texas region is home to the Baycation; offering something for everyone.
For more information about Bay Area Houston, visit www.visitbayareahouston.com