Catamaran Day Sail & Dinner Social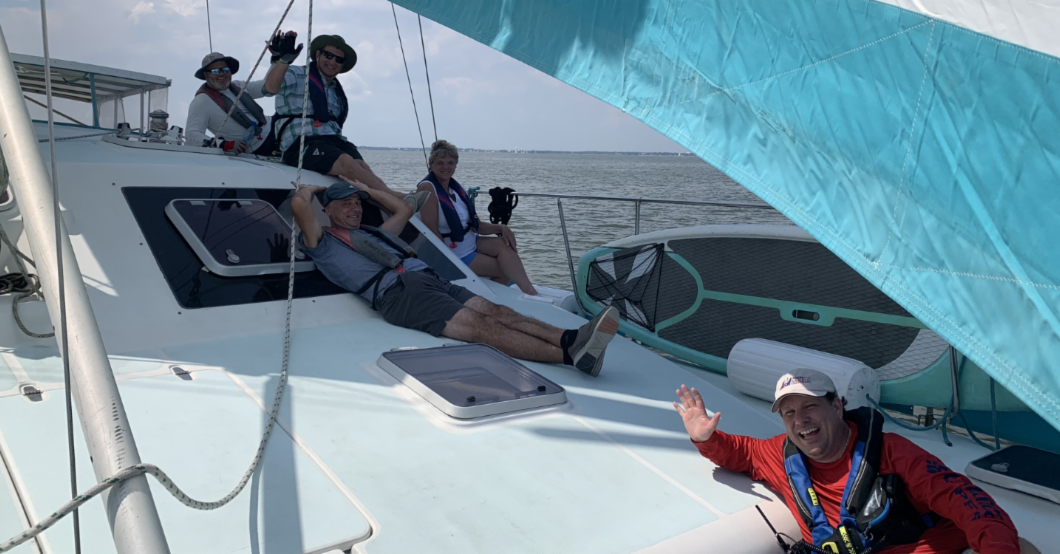 Share the cost of South Coast Sailing Club's Norseman Catamaran 400 with other sailing enthusiasts. Hone your navigation, sail trimming and other skills as you cruise Galveston Bay. For those of you that don't know how to sail, this is a relaxed environment with people of all skill levels. 
After the sail, please join the club on the patio for a dinner social. South Coast Sailing Club will provide the main entrée. Please bring an appetizer, side dish, or dessert to share! All homemade creations will be entered into the Culinary Delight Contest, with a prize being awarded for the winning recipe, as judged by all. BYOB.
DETAILS
Sep 10, 2022
1:00 pm - 5:00 pm
VENUE
913 N. Meyer Ave.
Seabrook TX, 77586