Celebration Seabrook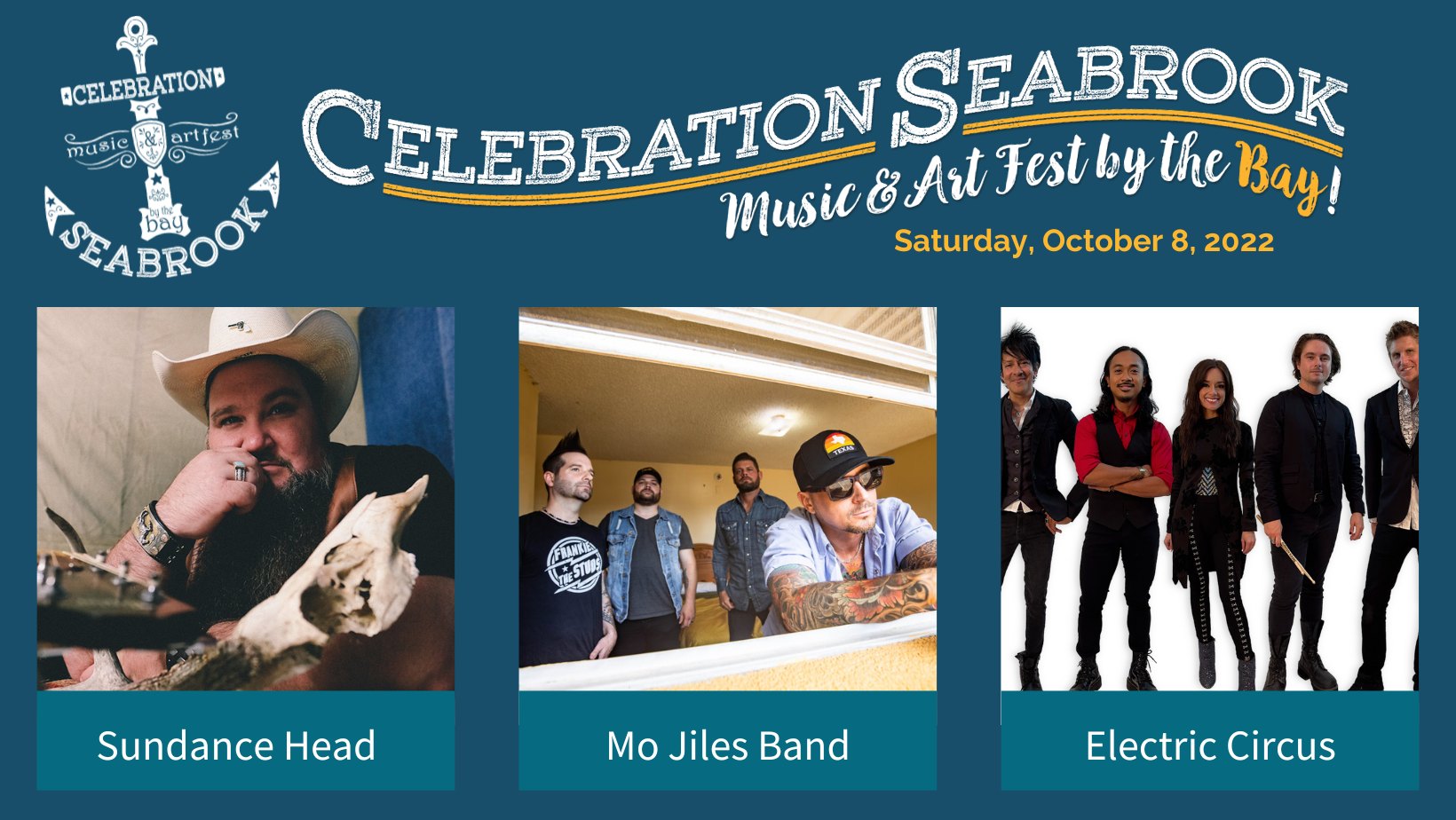 Mark your calendars for Celebration Seabrook being held on October 8th!
Sundance Head will be performing along with Mo Jiles and Electric Circus. Enjoy live art exhibits along with a variety of art vendors. Don't forget about our massive Kid Zone featuring bounce houses, giants slides, a mechanical bull and more! Plus the food trucks along with beer and wine.
It is the perfect fall festival… you won't want to miss it!
DETAILS
Oct 8, 2022
11:00 am - 7:30 pm
Event Categories
Community Event
,
Fall Event
,
Fall Family Fun
,
Fall Fun
,
Family Event
,
Festivals
,
Food Events
,
Foodie Fun
,
Live Music
,
Markets & Shopping
,
Seasonal Events
VENUE
2100 Meyer Road
Seabrook TX, 77586