Mindful Cook & Flow Workshop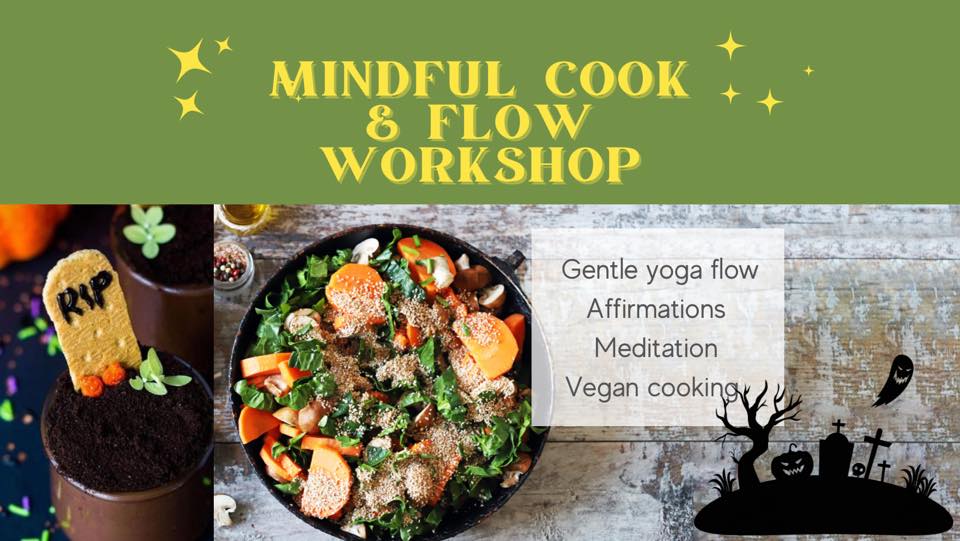 Our Health is our Wealth, creating a healthy mindset is an investment in our overall well-being.
Join us for a mindful workshop and an evening treat 🍰🧘
This event is a Vegan Lifestyle & Mindset Event. Learning how to live a health-conscious lifestyle and view food as a healer for our bodies! We will be spending time doing a yoga flow that inspires self-love & awareness. After, we will learn an easy organic plant-based recipe, meditating on positive affirmations in relation to food & nutrition, and a doing short yoga flow that inspires self-love in relation to food.
Special pricing for Natural Living Co-Op members – DM us on Instagram, Facebook or email us for your coupon code! unityinlove2022@gmail.com
Purchase yours now, pricing will increase the day of the event!
Please note this is a 2-hour workshop event, one ticket per attendee. Also check out our KIDS Cook and Flow workshops!
DETAILS
Oct 5, 2022
6:30 pm - 9:30 pm
VENUE
219 N. Michigan Avenue
League City TX, 77573