Seabrook Lucky Trails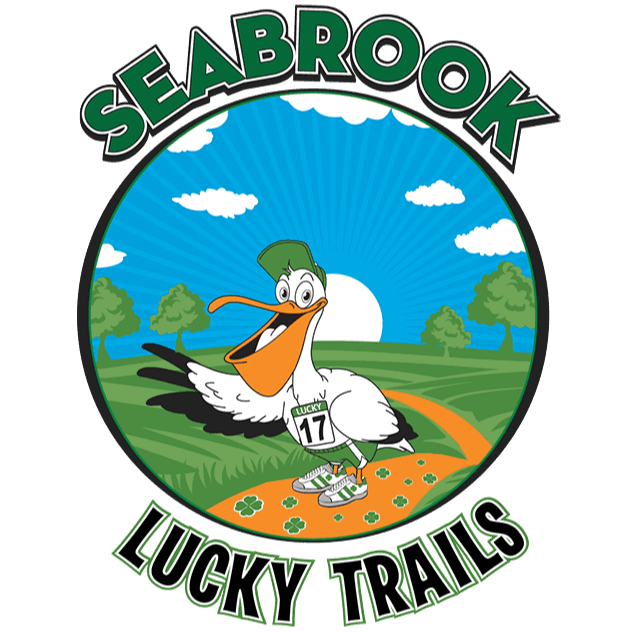 Whether it's the Marathon, Half Marathon, 1/4 Marathon, 5K, or Kids 1K, we have a race for you! Run one race or sign up for a challenge by finishing two races. Most of the races are held on the Seabrook nature trails surrounded by a diverse habitat of both fresh and salt marsh, the coastline of the Galveston Bay, wetlands, and wild-life and bird sanctuaries. The trails consist of crushed granite surface. This popular event has been known for its enthusiastic volunteers, great goodie bag and awesome post-race party.
The race is held on the Seabrook nature trails. The course consists mainly of crushed granite surface. Starting at Meador Park, proceeding to Pine Gully Park and returning to Meador Park. The first mile, approximately, will be on city streets. These streets will be closed to vehicle traffic for 30 minutes. The remainder of the course is run on the Seabrook trails which are open to the public. There will be police crossing guards at the three main street crossings (E. Meyer, Red Bluff, and Todville) Please use caution when crossing all streets and be courteous to the residents of the neighborhood.
DETAILS
Mar 18, 2023
6:00 am - 2:15 pm
Event Categories
Athletic Events
,
Community Event
,
Competitive Events
,
Family Event
,
Holiday Events
,
Marathons
,
Outdoor Event
,
Pet Friendly Event
,
Race
,
Runs/Walks
,
Seasonal Events
,
Spring Event
,
St. Patrick's Day Event
VENUE
2100 Meyer Road
Seabrook TX, 77586