Wings Over Houston Airshow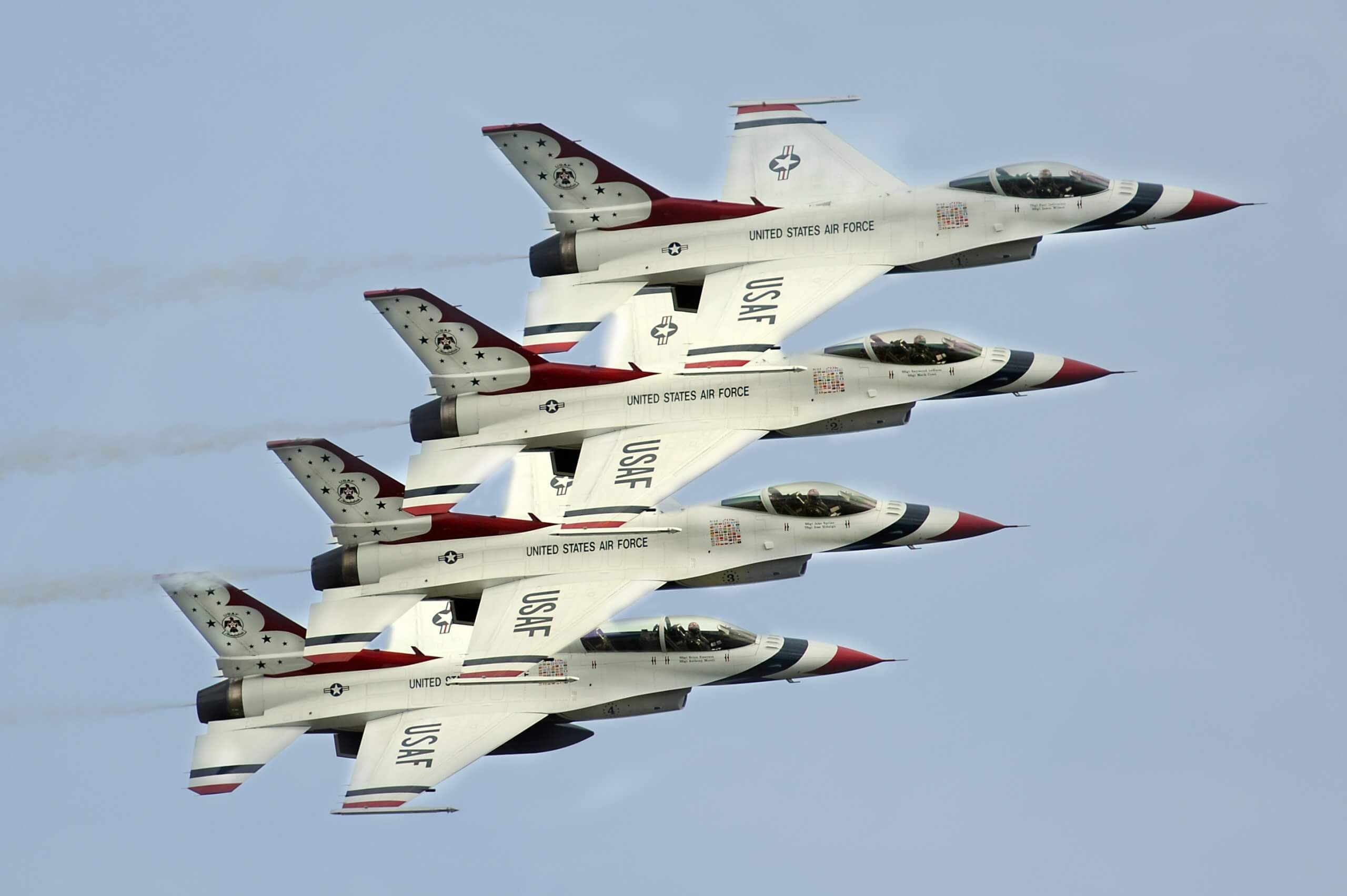 One of the premier Airshows in North America, Wings Over Houston Airshow is one of Houston's largest annual events. The 39th show will return to Ellington Airport October 14-15, 2023.
Featuring the USAF Thunderbirds, the event will offer guests hours of aerial performances, displays of vintage aviation, a classic car show featuring up to 100 vehicles, interactive areas for children and adults, and opportunities for guests to give back to the community.
Returning to Houston in 2023! The Thunderbirds perform for people all around the world to display the pride, precision and professionalism the U.S. Air Force represents. Through air shows and flyovers, they aim to excite and inspire. In addition to showcasing the elite skills all pilots must possess, the Thunderbirds demonstrate the incredible capabilities of the Air Force's premier multi-role fighter jet, the F-16 Fighting Falcon.
The demonstration is a mix of six aircraft performing formation flying and solo routines. The four-ship Diamond formation showcases the precision and training of U.S. Air Force Pilots, as well as the gracefulness of the F-16. The two solos display the power and maximum capabilities of the mighty F-16 Fighting Falcon, a frontline fighter.
Click here to see this year's performers, and here for the Show Schedule
.
---
Note: This is an approximate show schedule. Schedule and appearances are subject to change without notice
DETAILS
Oct 14, 2023 to Oct 15, 2023
8:00 am - 5:00 pm
VENUE
510 Ellington Fld
Houston TX, 77034