Yachty Gras – Grand Night Boat Parade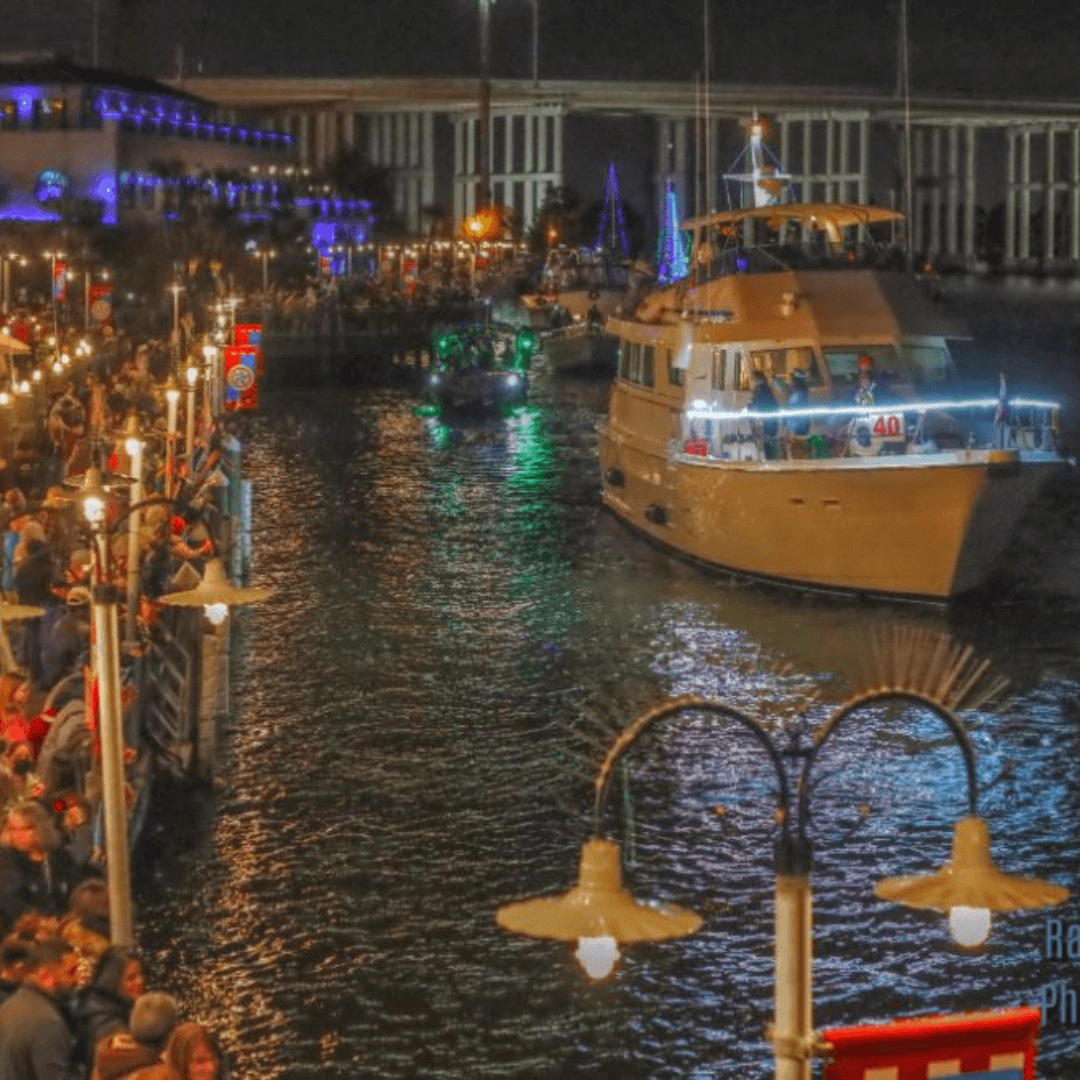 Yachty Gras is America's Largest Mardi Gras Boat Parade. The Yachty Gras Boat Parade is open to any well-found vessel that is insured and has appropriately silenced exhaust system. Boat owners are encouraged to form private "Krewes" and decorate their boats with a theme of their choice. The Grand Night Boat Parade will begin at 7:00pm on Feb. 11th in the Clear Lake Channel and pass by the Kemah Boardwalk throwing beads to revelers along the way, and where the parade judges will tally their votes for the most lavishly decorated boats and most enthusiastic krewes. February 11th, the boat skippers will meet at 10am at Lakewood Yacht Club for parade registration and logistics. This meeting is mandatory for participation in maintaining a safe parade. Awards will be presented at the Kemah Aquarium, February 12th at 10am. Yachty Gras is an event to be enjoyed by the entire family.
Yachty Gras is a positive thinking goal oriented organization formed to bring recognition and tourism to the Bay Area Houston communities. Our events promote the boating community and area businesses with the purpose of raising funds for local non-profit organizations that impact the Bay Area and Houston.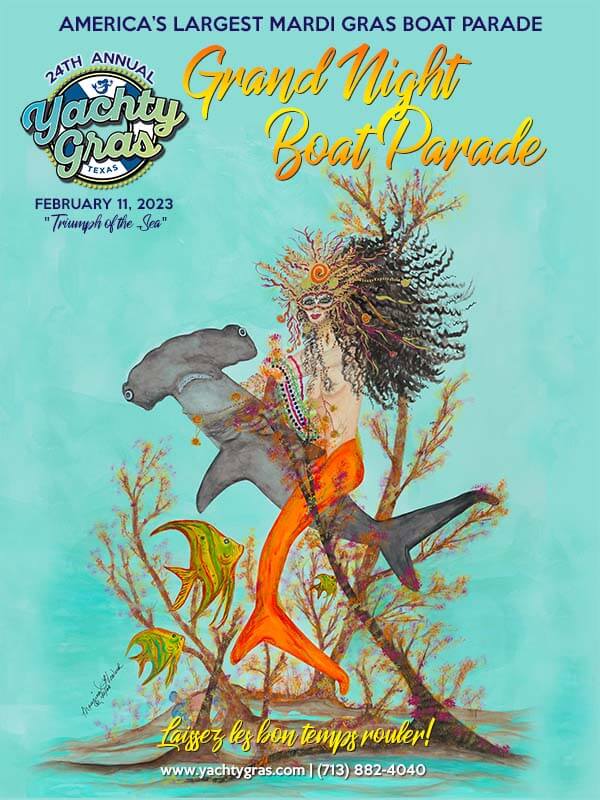 DETAILS
Feb 11, 2023
7:00 pm - 10:00 pm
Event Categories
Boat Show
,
Car/Boat Shows
,
Community Event
,
Family Event
,
FREE!
,
Holiday Events
,
Mardi Gras Event
,
Outdoor Event
,
Parade
,
Pet Friendly Event
,
Seasonal Events
,
Spring Event
ORGANIZER
VENUE