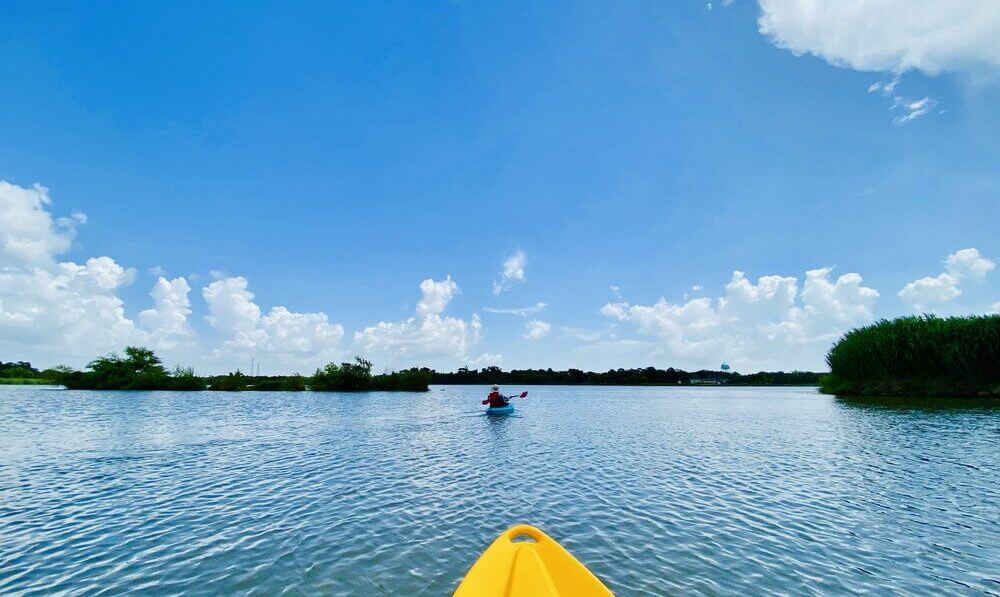 Play Outside
If you're looking for a great place to play outside in Bay Area Houston, you've come to the right place! With its diverse landscape and wide range of activities, Bay Area Houston is the perfect destination for outdoor recreation. From running and jogging to golf, swimming, boating, sailing, and more – there's something for everyone. There are plenty of parks and playgrounds to explore as well as birding spots and fishing holes. For those looking for a real adventure, you can take a hike or go off-roading in search of hidden gems. So don't just stay inside – get out there and start exploring Bay Area Houston!
On The Water
Bay Area Houston is an amazing place to enjoy the water. Whether you're looking for a relaxing day on the coast, or an adventurous activity like jet skiing or kayaking, Bay Area Houston has something for everyone. From sailing and fishing to jet surfing and kayak rentals, there are plenty of ways to explore the waters of Bay Area Houston. If you're looking for a way to relax and unwind, there are plenty of opportunities for swimming, sunbathing, and simply enjoying the views from the coast. Whatever your preference may be, Bay Area Houston provides an ideal setting for anyone looking to get out on the water.
Clear Creek Kayaks

We are excited to bring a fun, family oriented activity for all ages. Clear Creek Kayaks offers weekend kayak rentals in the Clear Lake Area…

South Shore Harbour Resort

South Shore Harbour Resort and Conference Center will give you access to the largest and most sophisticated conference meeting space and accommodations in Bay Area,…

Cabo Clear Lake

The two-level waterfront bar and grille, CABO Clear Lake, has become the primary location to grab a few drinks and satisfy your hunger cravings, while…
On The Shore
Bay Area Houston is a great place for all kinds of outdoor activities. Whether you're an avid hiker, biker, jogger, or walker, you can find something to do here. Birding is also popular in the area and there are plenty of playgrounds for kids to enjoy. Fitness enthusiasts and athletes can take advantage of the many running and biking trails in throughout the region.
Dr. Ned & Fay Dudney Clear Creek Nature Center

The Clear Creek Nature Center in League City, TX covers 148 acres of coastal prairies & wetlands that provide excellent habitats for migrating birds. It…