Run With A View
Marathon Prep with Bay Area Houston's Scenic Parks and Trails
Prep for your next marathon in Bay Area Houston by taking advantage of the beautifully landscaped nature trails and waterfront views the Bay Area has to offer. There are plenty of marathons happening in and around Bay Area Houston, like the annual Seabrook Lucky Trails and League City's Walk for Wellness.
Parks, Trails, and Waterfront Views
Loop around the Clear Lake Shores community, with plenty of small parks and winding roads for walking and jogging. Catch the reflections of Clear Lake as you run alongside the edge of the community's waterfront. Sunset jogs are also a favorite, and when you're done, stop by Soul Freak Studio Café for a refreshing drink and snack.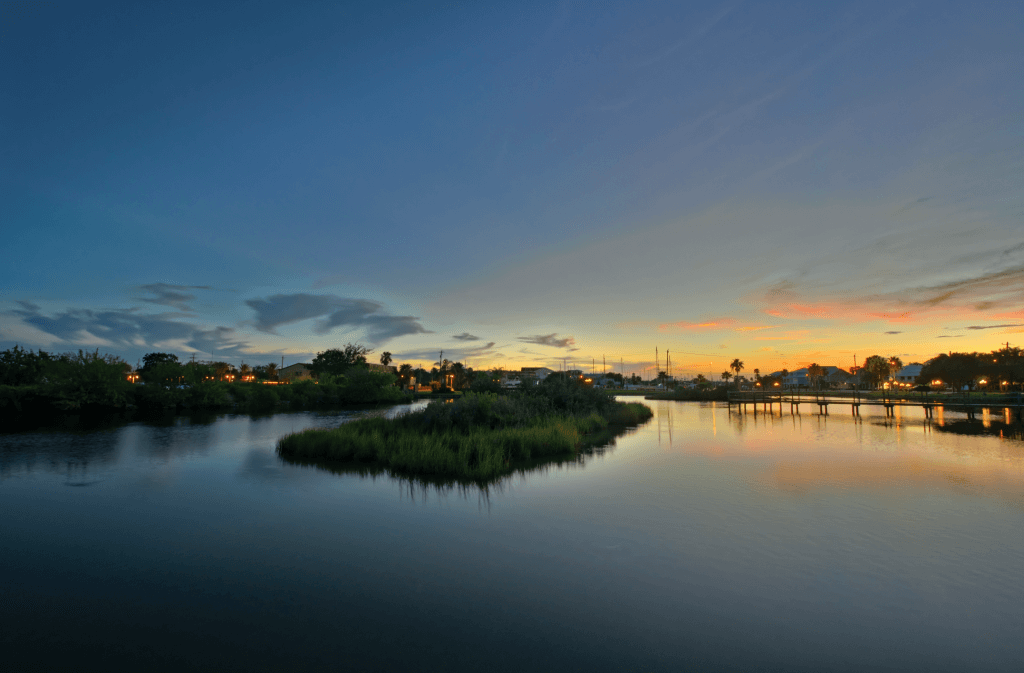 Utilize the Nassau Bay Peninsula Wildlife Trail for brisk nature walks and morning jogs. This hidden gem is a 76-acre wetland area that is connected to Nassau Bay at the end of Harbour Drive and is open to the public. Run along the coast and catch a glimpse of wading birds along the shoreline as you stretch your legs.
Explore the hiking trails of League City at Lynn Gripon Park at Countryside, where the paths wind along the creek and pass by dense trees and plant life, making this park a great place to enjoy time outdoors while you exercise. You may even catch a glimpse of wildlife while you're out there.
From Seabrook's extensive park system, venture over to Hester Garden Park, where nature doesn't just thrive, but sings. Follow the crossing trails of this park over bridges and pathways that wind around ponds and alongside all kinds of native plant life.
Find more parks and trails with our extensive nature list at Nature Archives | Visit Bay Area Houston.