HOUSTON COUNTRY, FOLK, & BLUES FESTIVAL AT NASA -CLEAR LAKE PEACE, LOVE, & MUSIC.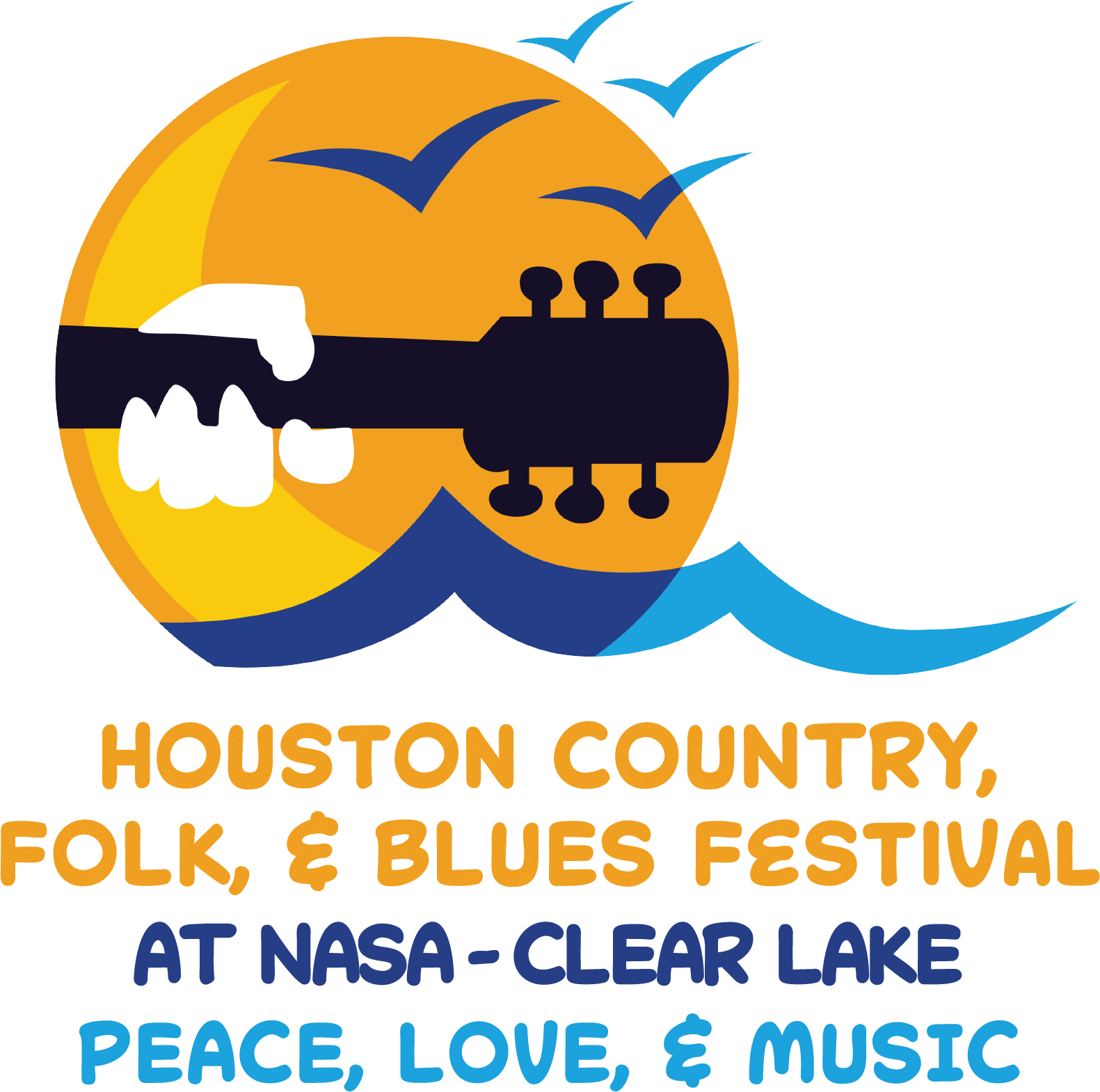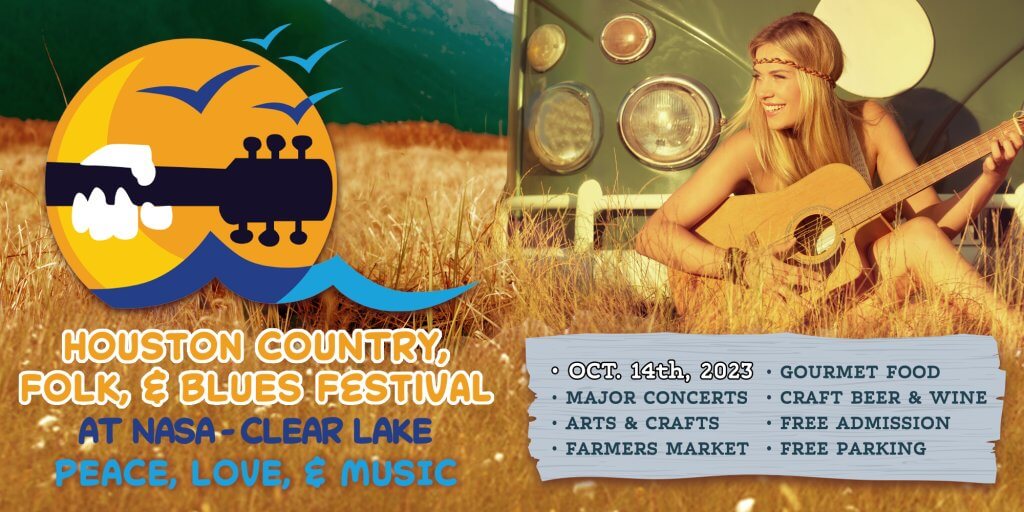 Looking for a Fun Music Festival Near You? Try this FREE Event!
Come and enjoy major concerts, 100 artists & crafters, a farmers fresh market, and dozens of fun contests and attractions. Check out the Taste of Texas Food Garden, with gourmet cuisine, and cold craft beer and wine. National recording artists will be performing throughout the afternoon and evening on the main stage. Best of all, admission is FREE for all ages (even parking is FREE). So, bring the whole family for an beautiful day of Peace, Love, and Music!
And vendors, please reach out to Jeremy or Briana at vendors@houstonfolkfestival.com, to reserve your display space today, while there is still availability. Showcase your product or service to thousands of suburban homeowners and young professionals.
Performers include
North Texas Lil & Elite Wranglers From: Houston, TX
D.O.C. Houston From: Houston, TX Houston Gospel Music Awards
Houston Disc Dogs From: Houston, TX – Halftime Performance – Houston Texans – Pregame Performance – Houston Astros
Endurance From: Houston, TX – 2020 Grammy Awards – Gospel – Multiple Stellar Awards
Craig Wayne Boyd – From: Dallas, TX – 2021 CMA Music Awards – 2015 NBC's The Voice – Winner
Presley & Taylor From: Nashville, TN – 2021 CMA Music Awards – 2022 CMT New Women of Country
Jeremiah Johnson From: St. Louis, MO – Consecutive Billboard #1 Albums – Blues – 2020 Grammy Awards – Blues
Stone Senate From: Nashville, TN – 2022 Billboard #2 Album – Rock – Cover of Rolling Stone Magazine
DETAILS
Oct 14, 2023
10:30 am - 9:30 pm
Event Categories
Community Event
,
Fall Event
,
Fall Family Fun
,
Fall Fun
,
Family Event
,
Festival
,
Festivals
,
FREE!
,
Live Music
,
Music Festival
,
Outdoor Event
ORGANIZER
VENUE
Clear Lake Park
5001 E NASA Pkwy
Seabrook TX, 77586