Local Business Spotlight: Oh Soooo Scrumptious
Local Business Spotlight: Oh Soooo Scrumptious! 
Peach mango cupcakes, turtle apple pie cheesecake and key lime cheesecake… is your mouth watering yet? To say we have a little bit of a sweet tooth would be an understatement and the one place we know that can satisfy our cravings every time is Scrumptious Houston in Nassau Bay. That is why we would like to feature this locally owned hidden gem in this edition of our Local Business Spotlight.
Owner Tahira Christensen – known throughout the region for her unbeatable cheesecakes, cupcakes and cookies – is a resident of Seabrook, where she lives with her husband, Derrick, and their beautiful daughter, Naima. Tahira is also a LEOW (law enforcement officer's wife). Her husband Derrick is a police officer with the Seabrook Police Department. 
"We started our business from home five years ago, but once we grew and added cheesecake to our offerings, we needed commercial kitchen space [to meet demand]," Tahira said. "We were able to find that at The Boldthouse Wine Bar [in Seabrook], and we were selling cheesecake by the slice when the pandemic hit."
Tahira moved Scrumptious Houston to its Nassau Bay location last summer, opening officially in August 2020. Nassau Bay is located on Clear Lake and one of the primary partners of Visit Bay Area Houston. Tahira's shop is located at 1354 E. NASA Parkway, just down the street from Space Center Houston.
"The Nassau Bay community has been extremely welcoming, and many area residents came and checked us out once we opened," Tahira said. "Posts in local Facebook groups and on NextDoor really helped drive initial traffic, and we offered curbside which a lot of people appreciated." 
Of all her delectable products, Tahira says her cheesecake is the most popular.
"Cheesecake is by far what we have become known for, and it's the dessert I am most passionate about," she said. "We have over 25 flavors and we are constantly trying new combos, so we are hoping to increase that number even more.
"In addition to Cheesecake, we offer a variety of traditional bakery items, including cupcakes, brownies, Rice Krispy treats, cookies, cake by the slice, banana pudding and our most recent addition – Keto-friendly Cheesecake jars."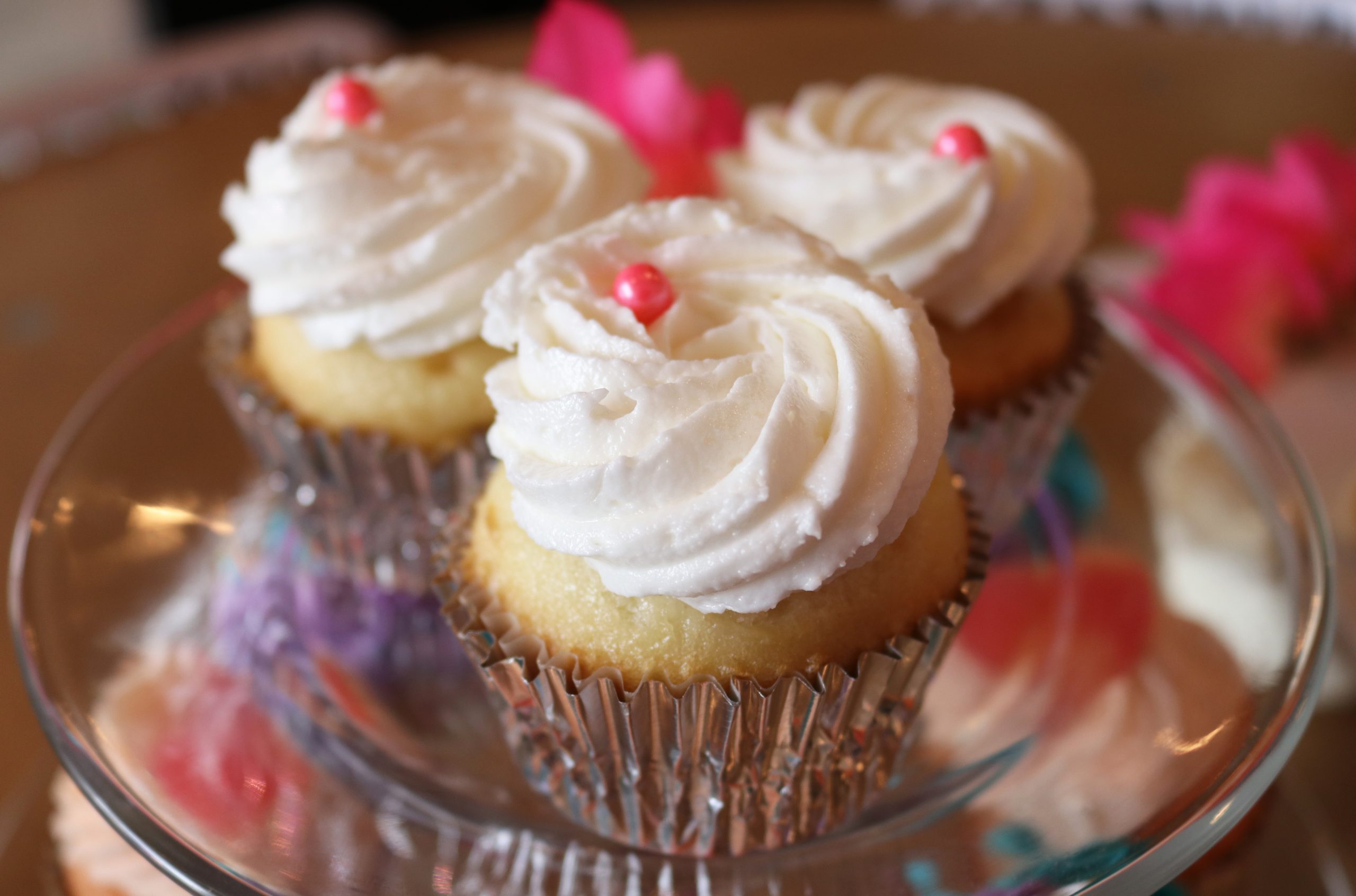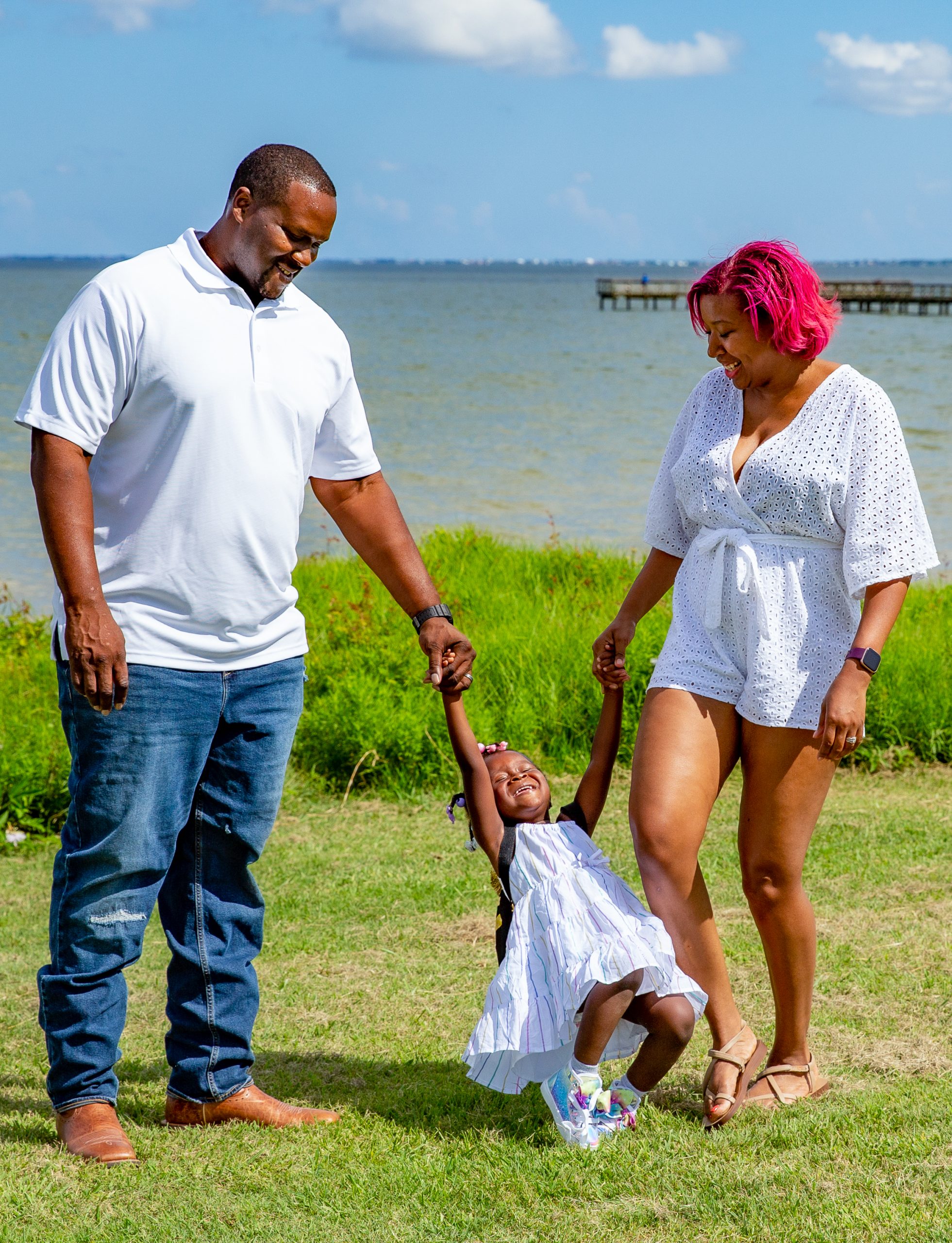 If you keep heading east on NASA Parkway you will arrive in Seabrook, which is where Tahira calls home. Seabrook is a wonderful destination for the outdoor enthusiast; with over 13 miles of hike and bike trails and miles of waterfront on both Clear Lake and the Bay.
Pictured here are Tahira and her family enjoying a summer day at Pine Gully Park in Seabrook. Pine Gully is connected to the beautifully maintained trail system plus the park is home to a 1,000-foot fishing pier. It is a must-see during your visit.  
Tahira and her family are true Bay Area locals and are an important part of the community here. A community that welcomes visitors and supports small businesses.
Be sure to stop by Tahira's shop, Scrumptious Houston, in Nassau Bay during your visit and tell them that Kristin and LeaAnn sent you.
---
~ Collaboration Blog Post by BAHCVB Board Members Kristin Edwards & LeaAnn Dearman Petersen